I started my journey in the world of an Olivetti M24 comes with an Intel 8086 processor bought by my father only for his work. I've never owned any kind of console (Commodore, Amiga, etc …) and that huge box initially terrified me, fear not last long; day after day quickly took control until ….
I have always believed that knowledge sharing is a great tool for personal growth and this was one of the main reasons that prompted me six years ago to create my own blog www.dontesta.it
They tell me I'm good to analyze and quickly resolve complex problems. My business is today a consultant in enterprise projects using Web oriented technologies such as J2EE, Web Services, ESB, TIBCO.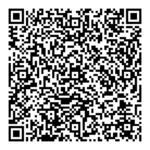 There are many ways to contact me, the social channels are undoubtedly the most immediate way, otherwise, if you prefer to send us an email to my address antonio [dot]musarra[at]gmail[dot]com or use the contact form.
The contents of this blog, unless otherwise specified, are published with Attribution-NonCommercial-ShareAlike 3.0 license (CC BY-NC-SA). For the assignment you have to specify the permalink of the post to which reference is made or at least the source (https://www.dontesta.it).
This blog is not a newspaper, it is updated without any periodicity. It can not therefore be considered an editorial product under Law No. 62 of 07/03/2001.